00

days

00

hours

00

minutes

00

seconds
Academic Partners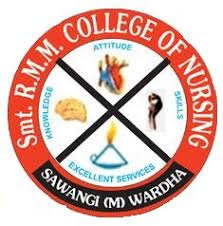 Smt. Radhikabai Meghe Memorial College of Nursing (SRMMCON), India

Datta Meghe Institute of Higher Education & Research , India
Teerthanker Mahaveer University (TMU)
About the Conference
After the grand success nursing conference in previous years, Society for Nursing Practices (SFNP) and BioLEAGUES organizes the "6th International Conference on Nursing Science and Healthcare" on 16th and 17th June 2023 at Jakarta, Indonesia (Virtual Conference).
The conference will emphasize the theme: " Nurses Together for Global Health Advancements "
6th ICNSH is a multidisciplinary program with broad participation with members from around the globe focused on learning about various facets of nursing and healthcare research.
Distinguished Nursing Professionals Including speakers, researchers, nursing practitioners, academicians, nurses, healthcare professionals, midwives, clinicians, Health industry personnel and Students from around the world will present outstanding research that informs improvements in nursing practice, education, and management at this conference. View More
Keynote Speaker
Dr. Benjamin Joel Breboneria, DNS, MA, MSN, RN, CNE, NEA-BC
Program Director/Chair for BSN & MSN
Department of Nursing
King Faisal University
Board of Commissioner for Certifications (NLN CNE, CNEcl, CNEn)-National League for Nursing
Vice President - Sigma Theta Tau International Honor Society of Nursing
Saudi Arabia
Mr. Abdullah Ali Ngala
Chief of Nursing Affairs
Eastern Health Cluster
Brand Ambassador - Nurses for Future Project
Saudi Arabia
Dr. Carole Gert Mayes., PhD, RN, NPD-BC, CNOR
Nurse Scientist and Manager
Institutional Review Board Coordinator
Rutland Regional Medical Center
Vermont, USA.
Patriot Haryo T, MD
Chairman- Quality improvement and Patient safety
Karisma Hospital
Bandung Barat, West Java
Indonesia
Mrs. Merceline Mbelesia ., KRN,KRM, BALM
Former Nursing Manager - The Nairobi Hospital
Leadership and Management, Developmental Studies
St Paul's University, Nairobi, Kenya
Dr. VIMALA RAMOO
Senior Lecturer
Department of Nursing Science
Faculty of Medicine
Universiti Malaya
Kuala Lumpur, Malaysia
Dr. SHOBANA GANGADHARAN
Associate Professor
Department of Nursing
College of Health Sciences
University of Buraimi
Oman
Dr. Hardeep Kaur
Professor cum Principal
University College of Nursing
Baba Farid University of Health Sciences , Faridkot,
Punjab, India
A/P Dr. Chong Mei Chan
Head of Department & Associate Professor,
Gerontology, Department of Nursing science
Universiti Malaya
Kuala Lumpur, Malaysia
Organizing Committee
Siti Lestari, MN
Lecturer
Health Polytechnic, ( Politeknik Kesehatan Kemenkes ) Surakarta
Nursing
Indonesia.
Palladino Francesco Pio
Clinical Administrator
Health Management
Administrative and Legal nurse in Health management-Nursing
Italy.
PROF. SHEULI SEN
Principal
Teerthanker Parshvnath College of Nursing, Teerthanker Mahaveer University Nursing
Uttar Pradesh.
DR. SEEMA SINGH
Principal
Smt. Radhikabai Meghe Memorial College of Nursing (SRMMCON), Datta Meghe Institute of Higher Education & Research (DMIHER) Nursing
India
MR.EBA ABDISA
Research Director
Institute of Health Sciences, Wollega University, Chief of Academic
Ethiopia
DR.S.VASANTHAKUMARI
Associate Professor & Head
Institute of Health Sciences, Wollega University, Dept. Pediatric and Neonatal Nursing
Ethiopia
Session & Tracks
Medical Surgical Nursing
Cardiovascular Nursing
Obstetrics and Gynaecology nursing
Midwifery Nursing
Oncological Nursing
Psychiatric and Mental Health Nursing
Paediatrics Nursing
Community and Public Health Nursing
Nursing Education and Administration
Nursing research and evidence-based practices.
Advanced Nursing Practices during Pandemic
Emergency Nursing & Critical Care Nursing
Nursing Informatics
Future of Nursing
Transitional Care Nursing
Emergency and Ambulatory care Nursing
Occupational Health Nursing
Role of Nurse in Disease Control
Nurse Protection During Pandemic
Rehabilitation Nursing
Holistic Nursing
Geriatric Nursing
Anesthesia and PeriAnesthesia Nursing
Family Nursing
Global Nursing Market
Tele- Nursing and E Nursing
Palliative and Hospice care Nursing
Important Dates
Earlybird Deadline
07th June, 2023
Abstract Deadline
10th June, 2023
Standard Registration Deadline
15th June, 2023
Glimpse of Past Conference
Past Associated Partners
Copyright © 2023. All Rights Reserved | BioLEAGUES